The Laurus Trust is a Multi-Academy Trust operating unashamedly academic schools across Stockport, Manchester, Tameside and Cheshire East. It has a reputation for outstanding teaching and learning through the relentless pursuit of excellence and a determination to ensure that every child succeeds.
In the 2019 Progress 8 headline measure, Cheadle Hulme High School, the Trust's founding school, came in the top 2% of schools nationally and also ranked as the top comprehensive non-denominational, non-selective state secondary in the North West in the most recent Sunday Times Parent Power list. It was judged Outstanding by Ofsted in every category in 2011 and 2015.
The Trust is continuously growing. After opening its newest school in September 2022, Woodford Primary, the Laurus Trust's family of schools now includes three primary schools, six high schools, and four sixth forms. The Trust has opened two new academic sixth forms in September 2023 – Didsbury Sixth Form and Laurus Ryecroft Sixth Form along with the redeveloped Hazel Grove Sixth Form. In September 2023 Priestnall School joined the Laurus Trust and from September 2024, Crown Street Primary School will be opened in Manchester City Centre – the first primary school to open in the City for almost two decades. 
We have been given approval to open an 80-place Alternative Provision School in Stockport, Laurus Grace, which will cater for secondary students with significant social, emotional and mental health needs.
The key belief of Laurus is that the all-round educational attainment of individual students is substantially promoted by their participation in a whole range of activities, not just classroom based academic ones.
Professional learning is delivered and available to all colleagues through the Laurus Institute. 
If you are interested in joining us and are located near to one of our existing schools, then please email [email protected]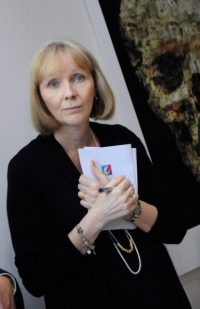 Linda Magrath OBE
CEO of Laurus Trust and Executive Headteacher Secondary
Read More
With a career in education spanning more than 39 years, Linda was Headteacher at Cheadle Hulme High School for 17 years, overseeing two successive outstanding Ofsted judgements. 
 She is also an experienced National Leader of Education and an Ofsted Inspector
Linda graduated from Manchester University with a BA (Hons) in Economics in 1978. In January 2004, she was appointed Headteacher of CHHS. 
CHHS is a high performing school – in the top 2% of all schools in the country based on the 2019 examination results. In both the 2011 and 2015 Ofsted Inspections, CHHS was judged to be Outstanding in all categories. CHHS is also a successful Teaching School and SCITT (School Centred Initial Teacher Training). The SCITT was also judged to be outstanding in all areas earlier this year. 
Prior to Linda's move to CHHS, she spent 11 years as a Senior Leader in a variety of contexts, across five different schools and in four Local Authorities.
In 2016, Linda was appointed Executive Head of CHHS, Laurus Cheadle Hulme, Laurus Ryecroft and Didsbury High School and CEO of the Laurus Trust.
Linda holds National Leader of Education status and has extensive experience of effectively supporting schools in challenging circumstances. She was appointed as an Ofsted inspector in 2013.
Linda was awarded an OBE, for services to Education, in the 2021 New Years Honours list.