SEND provision across Laurus Trust schools
A culture of inclusion
Across Laurus Trust schools we foster and promote a culture of inclusion where every student has an equal opportunity to succeed and become the best that they can be. We have high expectations for every single student regardless of background or circumstance, and we want to foster a belief in our students that they can break any aspirational glass ceilings. Our students may have to work harder than their peers but they know that all staff have high expectations of them, and their needs do not have to be limiting.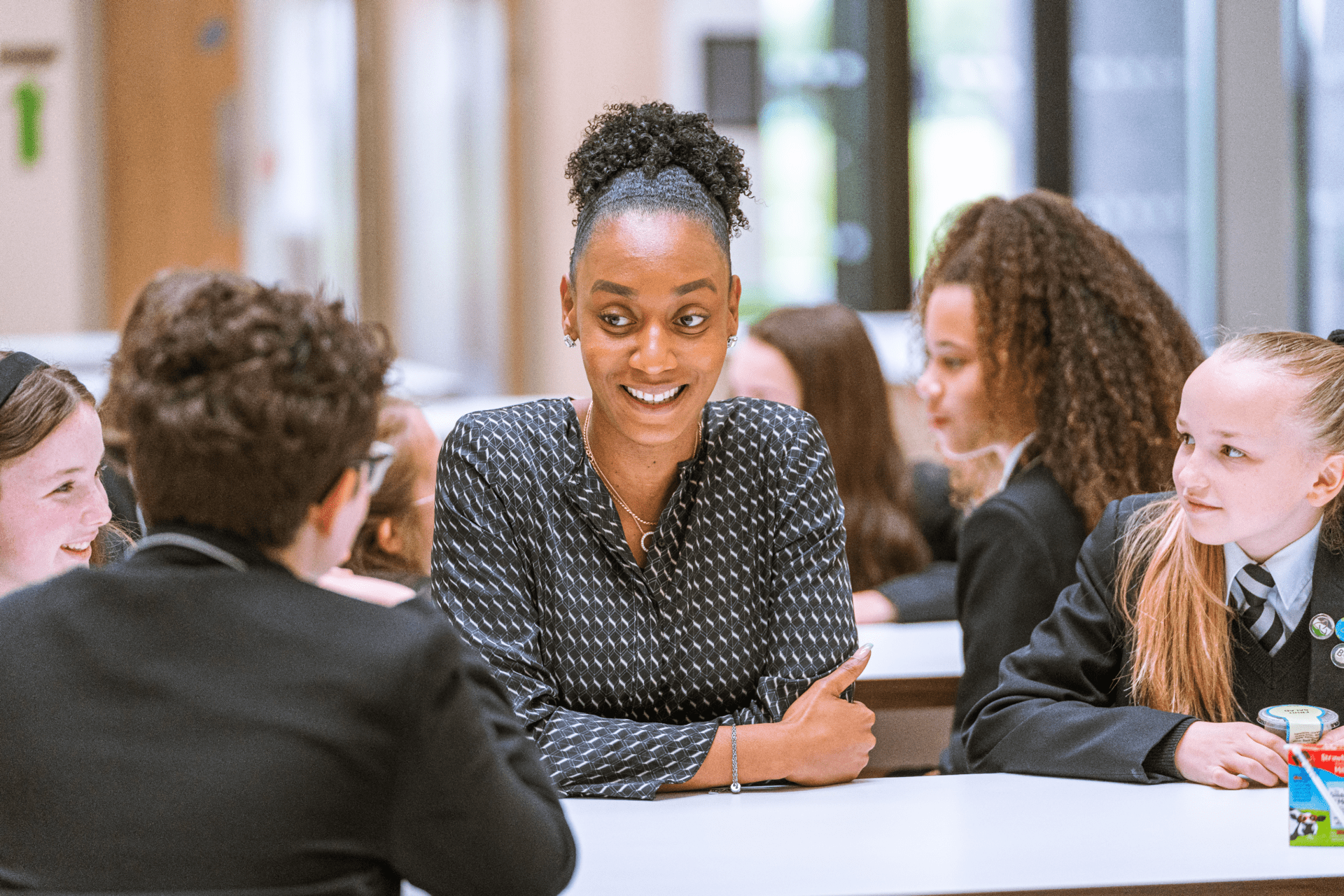 Our curriculum locates individuals as unique and diversity is viewed as a positive. We build the knowledge in individuals that failures and mistakes are part of the learning process and any setbacks in academic progress can be overcome. Our curriculum extends beyond subject knowledge to include social and emotional competencies and communication skills, which we believe are crucial in order to ensure that students are happy and successful in school and their personal life. As such, we want students to have the knowledge that equips them with the skills to make a positive contribution to society following their education.
We believe that SEND (Special Educational Needs and/or Disability) is not about a label or diagnosis; it is defined by a student's presentation of need and the amount of support that is needed to help students to make progress in their education and achieve their full potential. We recognise that each student is unique and therefore the support that they require should be personalised to their needs. The term 'Neurodiversity' is used to describe the differences in our brains that cause people to think and behave differently. We celebrate this diversity and look to recognise the unique potential that neurodiverse people have.
Working with parents and carers
We work closely with students, parents, carers and outside agencies to:
create an environment in which students with SEND can fulfil their potential
enable students with SEND to function as independently as possible within the school environment and the outside world
create a partnership in which the school, home and other agencies work together for the benefit of students with SEND
The following graphs show the percentage of students in across our secondary and primary schools with an EHCP or on SEND Support compared to the national average.  We have a high number of students with SEND across the Trust due to our outstanding reputation and the excellent provision that we offer.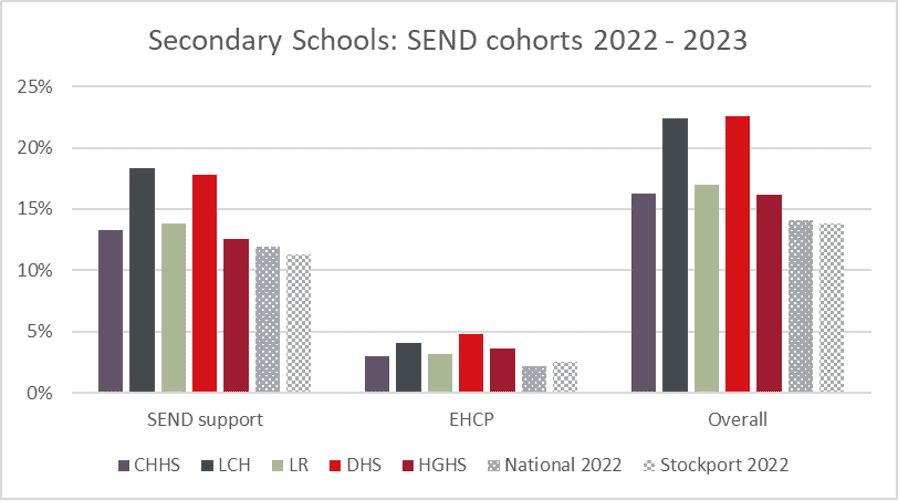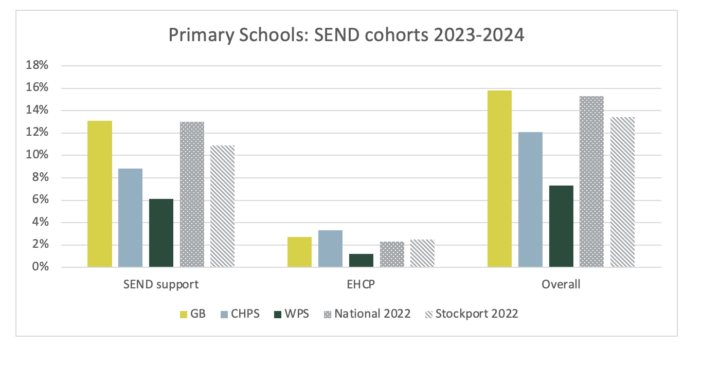 SEND Policy
All of our policies and statutory reports can be found under the SEND and policies page of our website and across each of our Laurus Trust schools. You can access each school's website, by clicking on 'Our Schools' in the main menu. If you have any further questions please follow the contact links for each individual school.