This week saw the finale of the Laurus Trust's very first trust-wide Musician Of The Year competition.
After several weeks of heats at our three secondary schools – Cheadle Hulme High School, Laurus Cheadle Hulme and Laurus Ryecroft, the finale took place in the Sixth Form Auditorium at Cheadle Hulme High School, with professional trombonist and composer Rebecca Lundberg as chief adjudicator.
Our heats attracted talented young musicians from all three schools. Whether they were beginners, intermediates or advanced players, every single performer impressed staff and our section adjudicators with their talent and enthusiasm for their instruments.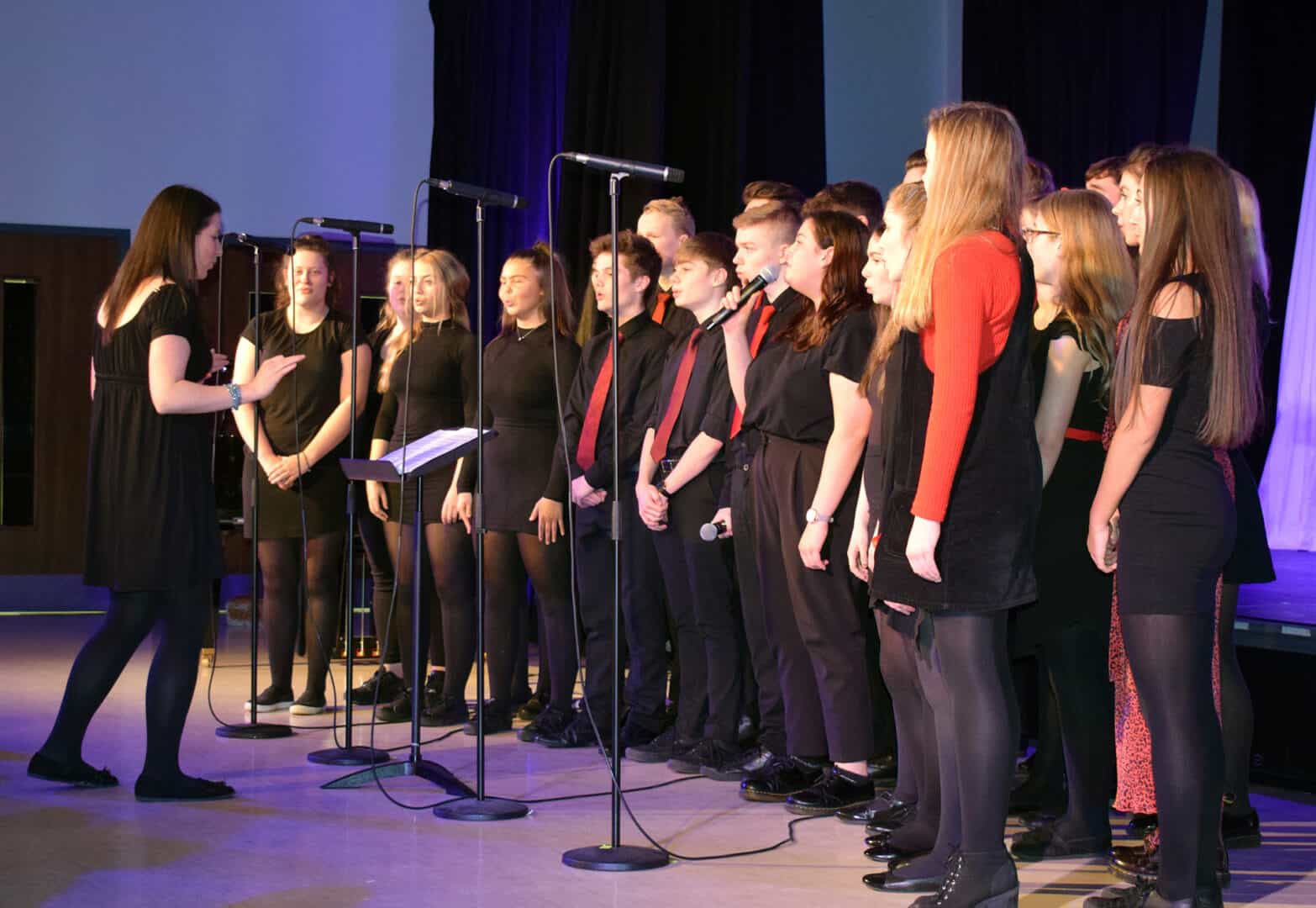 The CHHS Senior Choir
Students took part in heats in woodwind, strings, brass, guitar, piano, voice and percussion.
The finale saw the winners of the advanced categories perform with bass guitarist Mike Kidd (CHHS) picking up the Laurus Musician of the Year trophy.
Also awarded were the Laurus Intermezzo Shield, to Molly Barber (strings), and the Laurus Prelude Cup to Alex Spencer-Coll (guitar). Alex is a Year 7 student at Laurus Ryecroft. Laurus Cheadle Hulme's overall winner was Kiera Trinh.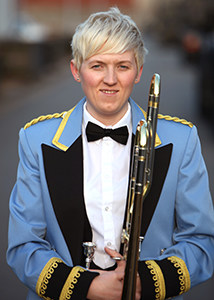 Adjudicator Rebecca Lundberg
Trust Director of Music, Mike Cosadinos, said: "We have been really impressed with the musical talent students from all our schools have exhibited and are very proud of everyone who worked hard preparing for the event. This competition is now an annual event and we look forward to seeing what new talent it brings forth."
Please visit our schools' Facebook pages for more pictures from the evening.