Laurus Trust lead school Cheadle Hulme High School is celebrating another bumper year of A-Level and GCSE results – the best the school has ever achieved.
Seven A-Level students scored a magnificent clean sweep of straight A*s – that's 25 top A* grades between them!
The Year 13 students achieved a 100 per cent pass rate with one in five of all students gaining three or more straight A*/As. Half of the 132 A-Level students scooped three or more A*/A/Bs.
The Sixth Form's 'Magnificent Seven' are Jo Johnson, Rachel Pindar, Abigail Mountenay, Ben Tocher, Saimah Choudhry, Molly Johnson and Clara Jarvis. Jo is one of four students heading off to study medicine alongside Sana Arshad, Muzammil Khan and Harry Widdowson.
Three students have secured places at Oxford and Cambridge.
CHHS's GCSE students scooped excellent results too with 11 students being awarded seven or more top grade 9s in this year's GCSEs. More than 40% of all GCSEs were awarded Grade 7 or above.
A fifth of all Year 11 students received a remarkable tally of straight 7s, 8s and 9s in all their subjects, while an impressive 69% scored grades 9-5 in English and Maths. Grade 5 or above is considered the government's gold standard at GCSE level.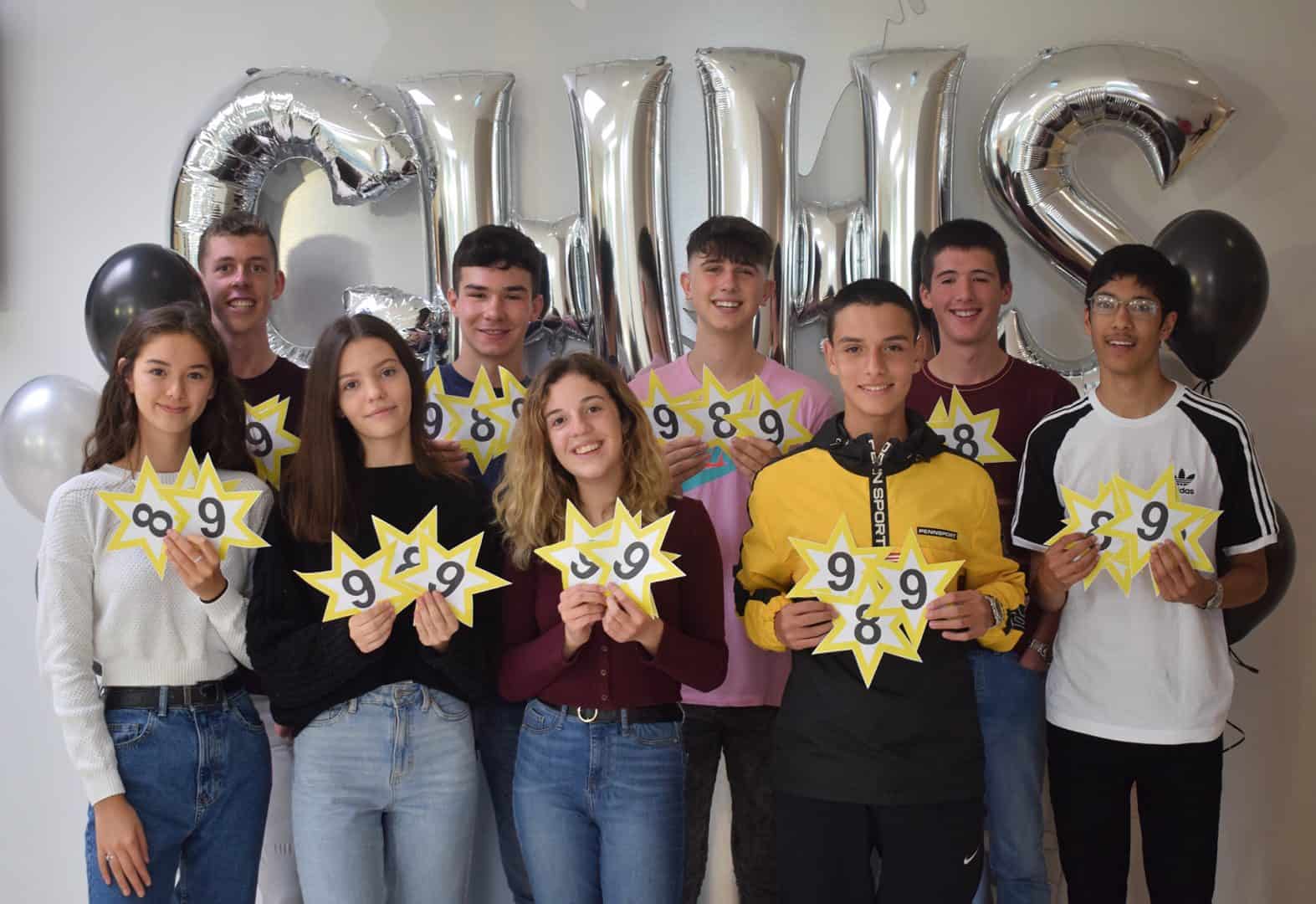 One Year 11 student, Rowan Stamp, achieved a clean sweep of nine grade 9s.
Dave Brown, CHHS headteacher, said: "Our students have yet again achieved wonderful A-Level and GCSE results. More of them than ever before have been awarded top grades.
"Our school's ethos is all about enabling our young people to open the door to the future of their choice and with results like these they've certainly done that.
"We're also delighted that the progress students make overall has been shown to be excellent. We congratulate them all for their hard work."
Laurus Trust CEO Linda Magrath added: "We're very proud of all our students who have worked so tremendously hard in all our schools. Our unashamedly academic culture has certainly paid off.
"Our aim within the Laurus Trust is to level the playing field and give state school pupils the same educational and life chances as those who are educated privately. I'm delighted that these results equal and, in many cases, better those from the independent sector."