Last week, we celebrated the 2022 launch of the Laurus Trust Apertura programme.
This is the third year of running our flagship academic enhancement programme for academically able students in Years 10-12.
For the first time, Apertura will run across all our Trust secondaries as Didsbury High School's Year 10 students join the programme, along with its continuation at Hazel Grove High School, Laurus Cheadle Hulme, Laurus Ryecroft and Cheadle Hulme High School.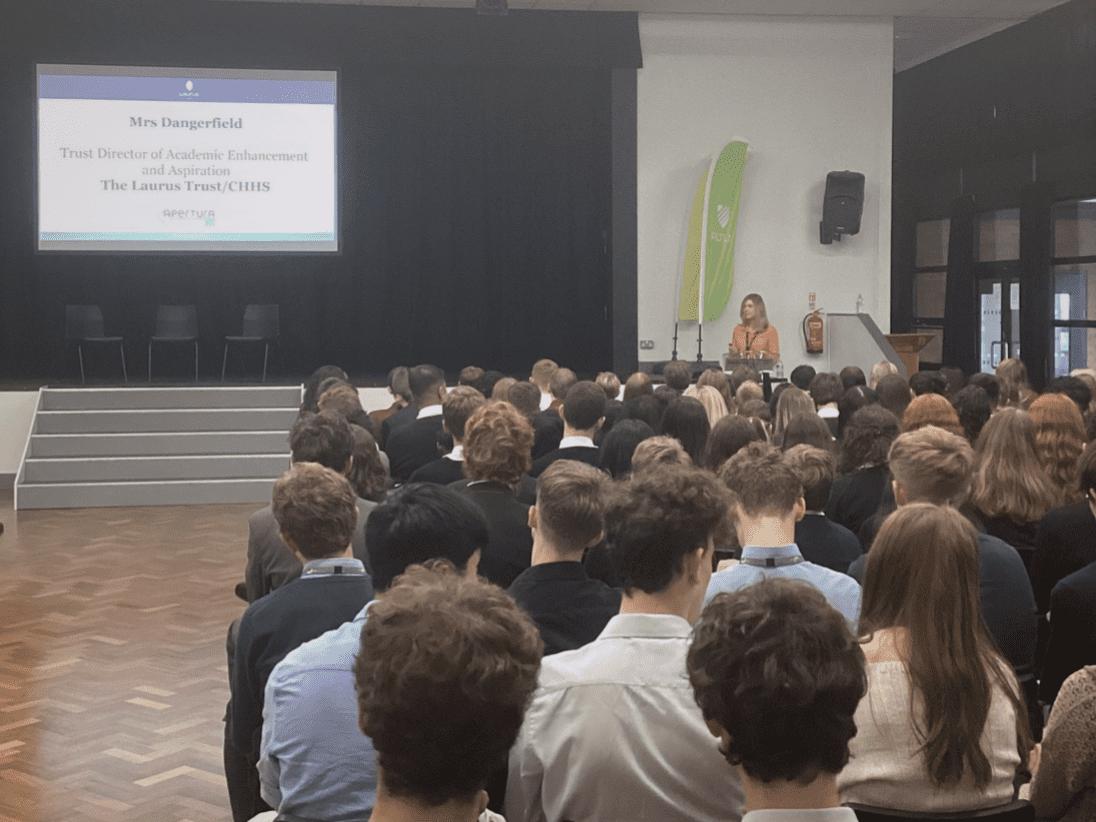 Taking its name from the Latin future participle meaning "opportunities about to open", Apertura is designed to expose high achieving students to academic dialogue and independent research in preparation for applications to competitive universities such as Oxford and Cambridge.
Apertura is a school based Tripos system comprising lectures, supervisions and research opportunities.
In targeting Years 10, 11 and 12, it mirrors the three years of a traditional undergraduate Oxbridge college community.
Joining Apertura gives our students an opportunity to develop themselves and their skills so they really stand out from the crowd.
Our keynote speaker at the launch was Dr Lee Williams, an entrepreneur, scientist and business leader who is passionate about developing people and thinking differently.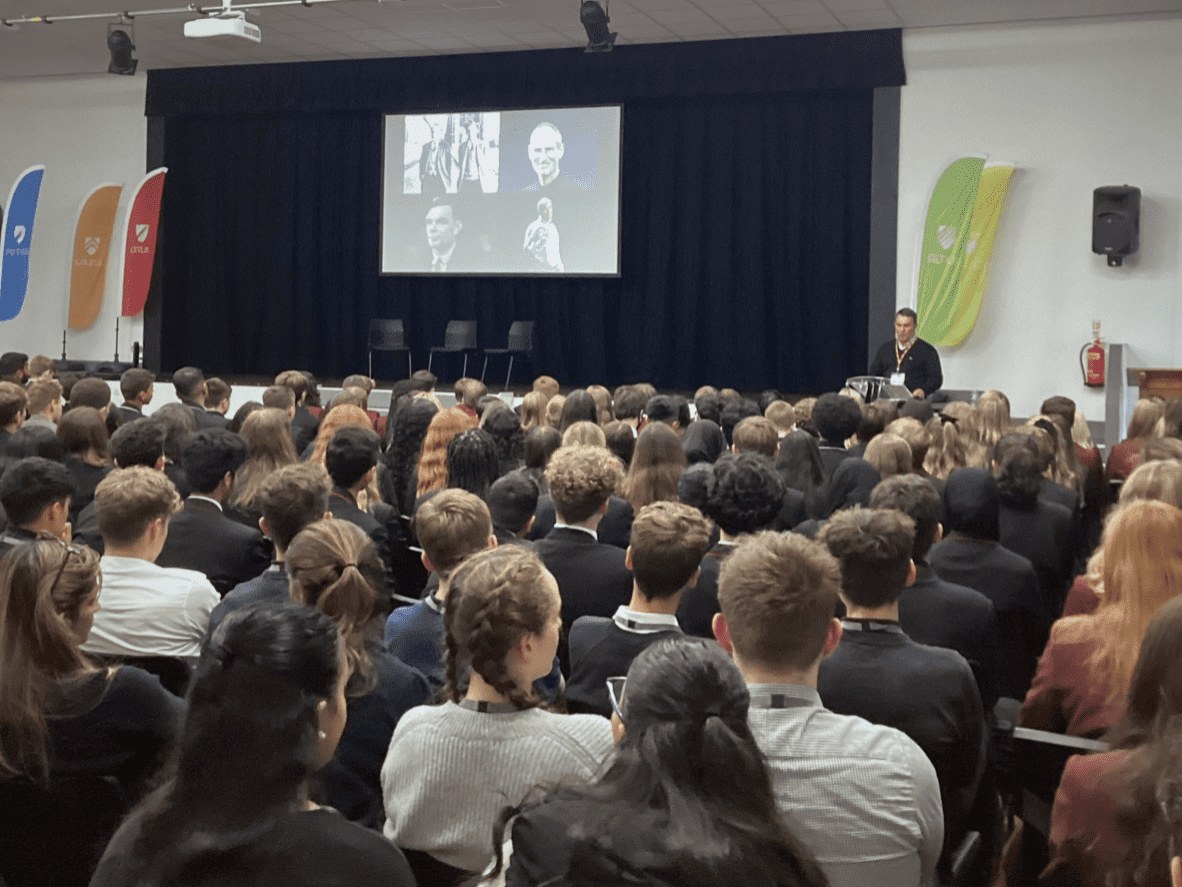 He gave our students a journey through his own varied career; the wins and the losses, and how to manage both.
He also shared his belief in finding and following your own academic passions, in setting your own academic agenda.
Three of our Apertura alumni, Year 13s who completed the programme last year, took part in a panel discussion on their Apertura experience.
All three students had enjoyed the opportunity to go outside of their comfort zone and discuss a range of academic topics that they had not previously encountered.
They also agreed on how significant Apertura had been in helping them to prepare effectively for their university applications and interviews.
So, we begin another Apertura year and anticipate it will be even more successful than the last!