Central Services is a 50 strong team of highly skilled specialists responsible for all areas of operation outside of education delivery.
We provide dedicated, engaging and pragmatic support to our family of schools. This enables our Heads to focus entirely on outstanding educational outcomes for children. The team feel strongly about ensuring Laurus children and staff have the best environment, resources and experience for teaching and learning. The team is funded via the "top slice" method where schools contribute a small percentage of their annual GAG funding. By centralising these key services, our school's benefit from collaboration, economies of scale and leaner back-office teams.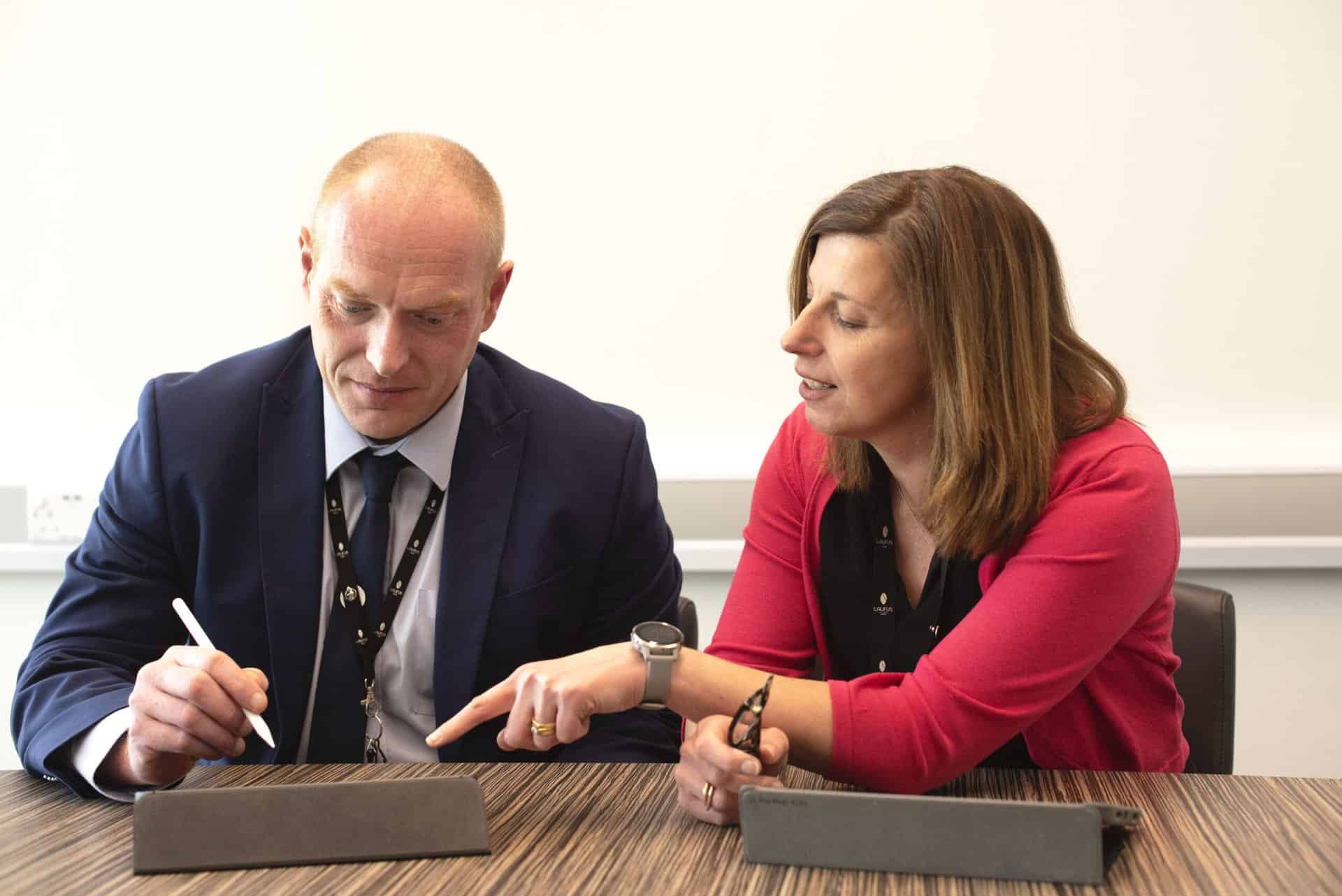 Finance & Procurement
Led by three qualified accountants, the central finance team works with Heads to prepare annual budgets that are tailored for the needs of each individual school. Preparation of all financial information for various stakeholders, internal and external audits, statutory returns and purchase and sales ledger functions are all handled centrally. Maximising funding is a priority as well as benefiting from purchasing power and economies of scale through centralised procurement. Our high standards in financial governance and management ensure finite resources are used in the best possible way to target educational improvement.
HR & Payroll
We are passionate about supporting our greatest asset – our people. Professionals in Recruitment, Onboarding & Retention, Employee Relations and Learning & Development support, guide, develop and advise all employees and line managers. We have a fully integrated HR & Payroll system as well as in-house pensions specialists. We respond with agility to the ever-changing environment. In April 2022 we implemented a support staff pay restructure to aid recruitment and retention which Unison described as "progressive". We also support on all statutory compliance: a 2022 Ofsted inspection described a school's Single Central Record as "exemplary".
IT
Education IT specialists provide 1st, 2nd and 3rd line IT support giving confidence to schools with quick, efficient response and resolution timescales. The team prioritise customer service by being meticulous in their approach and talking in a language that colleagues understand. In-house software developers manage the websites and design workflows for operational efficiencies in the ever-increasing digital world. 5-year IT development plans are prepared in conjunction with each school and design, guidance and support is provided for significant capital projects. Cyber security is an increasing focus, and each school receives an enhanced protection and backup strategy.
Estates & Facilities Management
At the Laurus Trust we pride ourselves on delivering responsive, effective, professional and compliant estates and facilities services. This covers the properties and grounds, building fabric and cleaning, service installations, energy and environmental management, including Health and Safety. Our team's extensive knowledge, skills and diligence means that our schools can have confidence and assurance that we provide a safe and pleasant environment for all our staff, students and visitors to work and learn within. Like any buildings, our schools need repairs and regular maintenance. We undertake regular inspections of the premises to determine the need for repair and maintenance work and arrange maintenance tasks and keep appropriate documentation to record repairs. We ensure all our schools are compliant by ensuring legislative and regulatory inspections where required are completed at the appropriate intervals. By having a centrally based Estates Management team we can quickly respond to any problem, provide additional staff if required and minimise any disruption. Being part of the Laurus Trust gives all schools access to additional funding to maintain and improve the school's estate. This funding is guaranteed and not subject to individual annual bids to the Department for Education. Schools that have joined the Trust have been able to undertake improvement projects that they would not have been unable to undertake otherwise.
Data
Our data team support school leadership teams with powerful data analysis ready to action. We develop systems which drive school improvement, reporting to Local Academy Committees/Trust Board, and compliance with data collections to ensure maximum funding is received for each school. Time is precious in schools so the collaboration and sharing of best practice in terms of MIS and Data Analytics frees up leaders' time to respond to, rather than prepare, the data.
Communications & Marketing
Our Communications and Marketing team work with schools across the Trust to develop professional and coherent brand guidelines, to deliver effective communication to a range of stakeholders. Services include social media management, website content, external communications, stakeholder engagement, event management, graphic design and crisis communications.
Project Management
Schools receive project management support when undertaking significant change projects such as opening new free schools, capital projects and change of school day proposals.
Compliance & Legal Services
All aspects of data protection are managed centrally including responses to Freedom of Information requests. Our dedicated Director of Compliance is responsible for coordinating all Trust and school policies reviews, staff training and compliance audits
Being a Head of School in the Trust really is like having the best of both worlds. I know I can count on excellent advice and support from our Central Services team whenever I need it. This can be about anything from staffing and school lunches to cyber security and contracts with third parties and means that I can focus on the quality of education we provide for our pupils. Being a cross-phase Trust has been brilliant for our curriculum development and I've loved being able to collaborate with colleagues across our family of schools.
A Laurus Trust Head of School